Verde Form proudly presents the VFF01, made from advanced Flow Form technology, which allows for a wide assortment of wheel widths. The VFF01 features a dimensional mesh spoke configuration combined with an infinite undercut barrel extending to the lip.
Finish:
Gloss Brushed Aluminum
Sizes:
19x8.5, 19x9., 19x9.5, 19x10., 20x8.5, 20x9., 20x10., 20x10.5, 20x11., 20x12.
Bolts:
5x4.25, 5x112, 5x4.5, 5x115, 5x120, 5x4.75, 5x130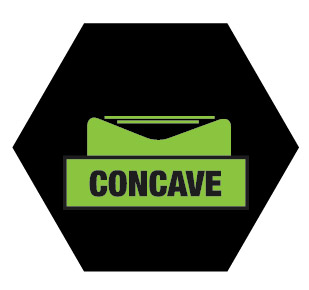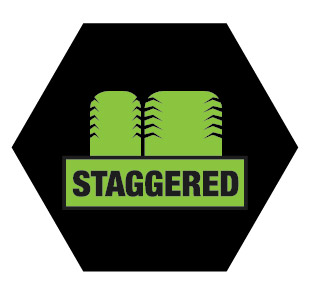 | Part Number | Size | PCD 1 | PCD 2 | Offset | Bore | Load | Weight | Finish | MSRP |
| --- | --- | --- | --- | --- | --- | --- | --- | --- | --- |
| VFF01-984445BR | 19x8.50 | 5x112 | | +45 | 66.56 | 1800 | 20.00 | Gloss Brushed Aluminum | $452.00 |
| VFF01-986538BR | 19x8.50 | 5x4.5 | | +38 | 74.10 | 1800 | 20.00 | Gloss Brushed Aluminum | $452.00 |
| VFF01-991215BR | 19x9 | 5x120 | | +15 | 74.10 | 1800 | 20.00 | Gloss Brushed Aluminum | $454.00 |
| VFF01-991232BR | 19x9 | 5x120 | | +32 | 74.10 | 1800 | 20.00 | Gloss Brushed Aluminum | $454.00 |
| VFF01-994430BR | 19x9 | 5x112 | | +30 | 66.56 | 1800 | 20.00 | Gloss Brushed Aluminum | $454.00 |
| VFF01-996515BR | 19x9 | 5x4.5 | | +15 | 74.10 | 1800 | 20.00 | Gloss Brushed Aluminum | $454.00 |
| VFF01-996530BR | 19x9 | 5x4.5 | | +30 | 74.10 | 1800 | 20.00 | Gloss Brushed Aluminum | $566.00 |
| VFF01-9954448BR | 19x9.50 | 5x112 | | +48 | 66.56 | 1800 | 20.00 | Gloss Brushed Aluminum | $458.00 |
| VFF01-9956155BR | 19x9.50 | 5x4.75 | | +55 | 70.30 | 1800 | 20.00 | Gloss Brushed Aluminum | $295.00 |
| VFF01-911225BR | 19x10 | 5x120 | | +25 | 74.10 | 1800 | 20.00 | Gloss Brushed Aluminum | $462.00 |
| VFF01-911240BR | 19x10 | 5x120 | | +40 | 74.10 | 1800 | 20.00 | Gloss Brushed Aluminum | $462.00 |
| VFF01-914436BR | 19x10 | 5x112 | | +36 | 66.56 | 1800 | 20.00 | Gloss Brushed Aluminum | $462.00 |
| VFF01-916135BR | 19x10 | 5x4.75 | | +35 | 70.30 | 1800 | 20.00 | Gloss Brushed Aluminum | $462.00 |
| VFF01-916520BR | 19x10 | 5x4.5 | | +20 | 74.10 | 1800 | 20.00 | Gloss Brushed Aluminum | $462.00 |
| VFF01-916542BR | 19x10 | 5x4.5 | | +42 | 74.10 | 1800 | 20.00 | Gloss Brushed Aluminum | $462.00 |
| Part Number | Size | PCD 1 | PCD 2 | Offset | Bore | Load | Weight | Finish | MSRP |
| --- | --- | --- | --- | --- | --- | --- | --- | --- | --- |
| VFF01-284440BR | 20x8.50 | 5x112 | | +40 | 66.56 | 1800 | 24.00 | Gloss Brushed Aluminum | $488.00 |
| VFF01-286538BR | 20x8.50 | 5x4.5 | | +38 | 74.10 | 1800 | 24.00 | Gloss Brushed Aluminum | $488.00 |
| VFF01-291220BR | 20x9 | 5x120 | | +20 | 74.10 | 1800 | 24.00 | Gloss Brushed Aluminum | $492.00 |
| VFF01-291235BR | 20x9 | 5x120 | | +35 | 74.10 | 1800 | 24.00 | Gloss Brushed Aluminum | $498.00 |
| VFF01-293045BR | 20x9 | 5x130 | | +45 | 71.50 | 1800 | 24.00 | Gloss Brushed Aluminum | $498.00 |
| VFF01-293135BR | 20x9 | 5x4.25 | | +35 | 74.10 | 1800 | 24.00 | Gloss Brushed Aluminum | $498.00 |
| VFF01-294420BR | 20x9 | 5x112 | | +20 | 66.56 | 1800 | 24.00 | Gloss Brushed Aluminum | $328.00 |
| VFF01-294432BR | 20x9 | 5x112 | | +32 | 66.56 | 1800 | 24.00 | Gloss Brushed Aluminum | $498.00 |
| VFF01-296159BR | 20x9 | 5x4.75 | | +59 | 70.30 | 1800 | 24.00 | Gloss Brushed Aluminum | $328.00 |
| VFF01-296520BR | 20x9 | 5x4.5 | | +20 | 74.10 | 1800 | 24.00 | Gloss Brushed Aluminum | $328.00 |
| VFF01-296530BR | 20x9 | 5x4.5 | | +30 | 74.10 | 1800 | 24.00 | Gloss Brushed Aluminum | $498.00 |
| VFF01-299018BR | 20x9 | 5x115 | | +18 | 71.50 | 1800 | 24.00 | Gloss Brushed Aluminum | $498.00 |
| VFF01-211220BR | 20x10 | 5x120 | | +20 | 74.10 | 1800 | 24.00 | Gloss Brushed Aluminum | $335.00 |
| VFF01-214445BR | 20x10 | 5x112 | | +45 | 66.56 | 1800 | 24.00 | Gloss Brushed Aluminum | $335.00 |
| VFF01-216135BR | 20x10 | 5x4.75 | | +35 | 70.30 | 1800 | 24.00 | Gloss Brushed Aluminum | $507.00 |
| VFF01-216545BR | 20x10 | 5x4.5 | | +45 | 74.10 | 1800 | 24.00 | Gloss Brushed Aluminum | $502.00 |
| VFF01-219018BR | 20x10 | 5x115 | | +18 | 71.50 | 1800 | 24.00 | Gloss Brushed Aluminum | $335.00 |
| VFF01-2151227BR | 20x10.50 | 5x120 | | +27 | 74.10 | 1800 | 24.00 | Gloss Brushed Aluminum | $337.00 |
| VFF01-2151242BR | 20x10.50 | 5x120 | | +42 | 74.10 | 1800 | 24.00 | Gloss Brushed Aluminum | $512.00 |
| VFF01-2153145BR | 20x10.50 | 5x4.25 | | +45 | 74.10 | 1800 | 24.00 | Gloss Brushed Aluminum | $512.00 |
| VFF01-2154442BR | 20x10.50 | 5x112 | | +42 | 66.56 | 1800 | 24.00 | Gloss Brushed Aluminum | $337.00 |
| VFF01-2156525BR | 20x10.50 | 5x4.5 | | +25 | 74.10 | 1800 | 24.00 | Gloss Brushed Aluminum | $337.00 |
| VFF01-2156545BR | 20x10.50 | 5x4.5 | | +45 | 74.10 | 1800 | 24.00 | Gloss Brushed Aluminum | $506.00 |
| VFF01-2111235BR | 20x11 | 5x120 | | +35 | 74.10 | 1800 | 24.00 | Gloss Brushed Aluminum | $340.00 |
| VFF01-2114430BR | 20x11 | 5x112 | | +30 | 66.56 | 1800 | 24.00 | Gloss Brushed Aluminum | $340.00 |
| VFF01-2116179BR | 20x11 | 5x4.75 | | +79 | 70.30 | 1800 | 24.00 | Gloss Brushed Aluminum | $516.00 |
| VFF01-2116552BR | 20x11 | 5x4.5 | | +52 | 74.10 | 1800 | 24.00 | Gloss Brushed Aluminum | $340.00 |
| VFF01-2119027BR | 20x11 | 5x115 | | +27 | 71.50 | 1800 | 24.00 | Gloss Brushed Aluminum | $340.00 |
| VFF01-2123060BR | 20x12 | 5x130 | | +60 | 71.50 | 1800 | 24.00 | Gloss Brushed Aluminum | $342.00 |
| VFF01-2126150BR | 20x12 | 5x4.75 | | +50 | 70.30 | 1800 | 24.00 | Gloss Brushed Aluminum | $520.00 |